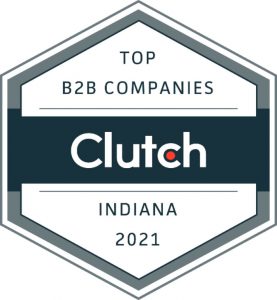 Working in the B2B industry can be a nebulous concept for most companies. But it provides an opportunity for all parties involved to reach greater heights and scale more effectively. Not everyone is built for this industry, though, and only the best stand out.
We are proud to announce that Complete Technology Solutions has been named the Top B2B Company in Indiana by Clutch for 2021.
Clutch is an independent online review and rating platform that performs industry research for B2B companies. They do this primarily through the reviews published on their website, which have to go through a unique verification process to prove their authenticity.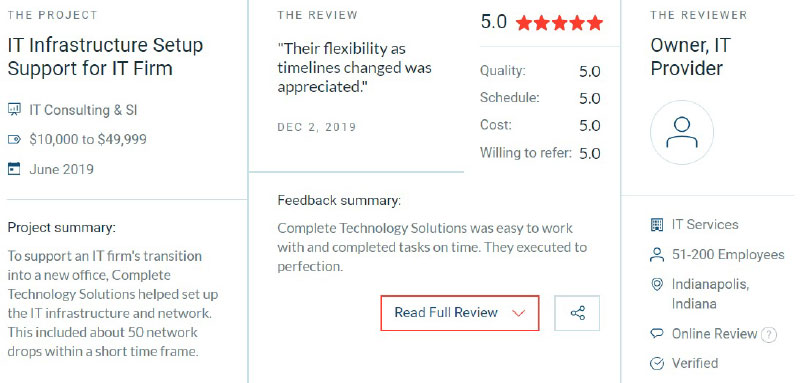 Their 2021 research states Complete Technology Solutions, as one of the top performers in Indiana, is more than we expected. This exact sentiment was expressed by our CEO when we first received the news.
"I am delighted and humbled that Clutch recognized CTS as a top leader. We are thrilled to continue our nationwide growth with our Managed IT Department (MID) service for the multifamily industry and to expand our portfolio of managed properties in 2021 and beyond!" - Travis Street - CEO of CTS.
If you're looking for a reliable partner that will help guide you through your scaling operations, give us a call. We welcome you to visit us online, browse through our services, and read our reviews to understand how we can become an intricate part of your business and its growth.