Just like our individual life is not meant to be experienced alone, we believe that behind every successful business is having strategic partnerships that elevate one another. CTS Multifamily is proud to share the stage with terrific partners that increase our knowledge, expertise, and resources available to make our customer's experience an unforgettable one. Together, a 360-degree view is possible, which protects us from any blind spots, and in doing so, allows our company to propel forward without any turbulence. The right business partnership enhances the ethos of our company, and we are thankful to them for the value that they provide.
Allegion
Allegion helps keep people safe and secure where they live, work and visit. With more than 25 brands sold globally, we specialize in security around the doorway and adjacent area: everything from residential locks and mobile security to commercial locks, exit devices, openers and closers, electronic access control, and workforce productivity solutions.
Edge2Learn
Edge2Learn focuses on the learner's experience - capturing interest, driving engagement, and increasing understanding of how the employee's role impacts the company and their own personal development and growth. This increased involvement in property management training classes helps everyone perform more successfully and advance more quickly.
Multifamily Matters
Multifamily Matters is a weekly, hour-long radio show broadcast dedicated to the multifamily industry. Issues and topics are important to multifamily owners, executives, regional managers, and the entire on-site staff.  Join us every Wednesday on AM - 1070!
SightPlan
With decades of industry experience, the SightPlan team has an unparalleled understanding of community operations. As a result, we develop innovative, affordable solutions to help operators meet today's challenges and those to come in the future through that lens.
My Industry Connect
My Industry Connect is the only social media platform built specifically for the multifamily housing industry. Connect with other multifamily industry professionals, management companies, real estate investors, solution providers, industry influencers, consultants, and more.  Post industry jobs, events, and other listings directly to a targeted, engaged audience.
Launch Lab
Multifamily digital & strategic solutions provider.  Launch Lab helps its Multifamily partners scale their operations through industry-specific lead-generating websites, reputation management, social media and search optimization, and strategic brand marketing.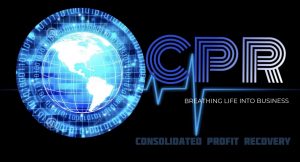 CPR - Consolidated Profit Recovery
CPR works hand in hand with CTS, to ensure that all open port vulnerabilities are closed such as multifunction copiers, printers, and scanners.  CPR has handled projects of all scales from professional football organizations, major colleges and universities, and national accounts throughout the country.  CPR has a renewed focus on one customer at a time through our managed IT partner's focus on the security piece of copiers and printers. CPR will buy out any copier lease with 24 months or less remaining.  Having partnered with the largest remanufactured ink provider in the US, CPR will typically produce a 40-50% reduction on your monthly operating cost for ink and copier lease agreements.