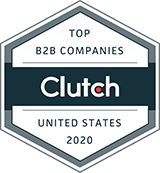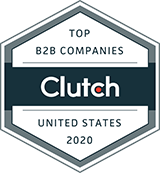 Washington, D.C.-based market research firm Clutch, recently announced their 2020 Leader Awards for the United States, and Complete Technology Solutions (CTS) is now a proud recipient of this award.
To determine its winners, Clutch takes into account a company's industry expertise and ability to deliver. It entails their online presence, past clients, and reviews on Clutch.
"We are not just confident in the leadership of these teams in their respective specialties," underscored Clutch Senior Revenue Operations Analyst Greg Kotchick. "Our analysts are convinced that the companies receiving this award are the best fit for any project requiring the services they offer. By choosing any of them, you can almost completely ensure yourself an excellent final product."
"I am delighted and humbled that CTS is recognized as a top B2B Company for 2020. We are excited to continue our nationwide growth with our Managed IT Department Service (MID) for the multifamily industry and to expand our portfolio of managed properties in 2021 and beyond!" says Travis Street - CEO of CTS.
CTS is a member of the National Apartment Association, Indiana Apartment Association, and other regional apartment associations. CTS specializes in providing nationwide IT support, management, cybersecurity, and consulting services exclusively to the multifamily industry.
Learn more by visiting www.ctsmultifamily.com, and we invite you to schedule a free consultation with us if you need IT/technology solutions for your business!