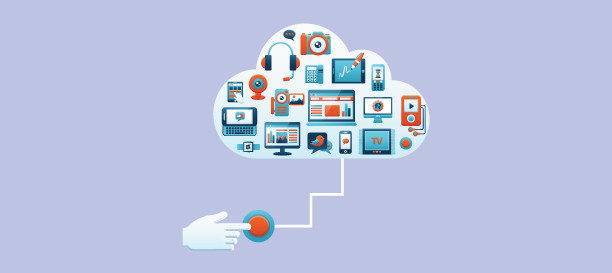 Why does the Multifamily Industry need the Cloud?
When talking to our clients, we have noticed that property management companies often think the cloud is something for their bigger counterparts with larger portfolios to explore. We hear objections like, "But, it's too complicated.", "The cloud sounds expensive.", "We are a small management company, we don't think we need the cloud.",
Hold on! If you are using Yardi, Entrata, or Appfolio, then you are already using the cloud. Why not use the cloud to handle the rest of your data?
In reality, it is smaller management companies that benefit the most from the cloud. Here's how...
The cloud grows with you
Yes, you may have a small portfolio today with a handful or properties and perhaps a few desktops and laptops for your leasing and corporate teams is sufficient as of now. However, as you grow your company and your portfolio, your data storage needs will increase and you will need much more than USB thumb drives or external hard drives to store your documents. Servers become expensive and wholly owning one is not very cost-effective.Change the dynamic:the cloud grows with you--you can scale up or down on cloud usage easily and save on costs. Plus, when using cloud storage, you are sharing your server space with others, so you essentially pay for only what you use.
Cloud can budgeted
Instead of investing capital on expensive server hardware and software that will depreciate and need replaced every 3-5 years, the cloud can be budgeted as an operating expense that can be spread across all of your properties and corporate office.
Security is not your concern
When you store your data in-house, the headache of security, backups and updates falls on you. However, with the cloud, all of that becomes your cloud service provider's responsibility. You focus on running your business and your cloud service provider will take care of your data's security and accessibility. .
Accessibility
When you store your data on the cloud, it is accessible from anywhere using the internet. That lends a lot of flexibility to you. You or your leasing teams and corporate staff don't have to be at the property or have immediate access to their computers to be able to work. A quick work order can be processed or an invoice can be raised even using an iPad or a smartphone!
So, don't you think it may be beneficial to get a little 'cloudy'? For more, download our whitepaper- Demystifying the cloud in layman's terms