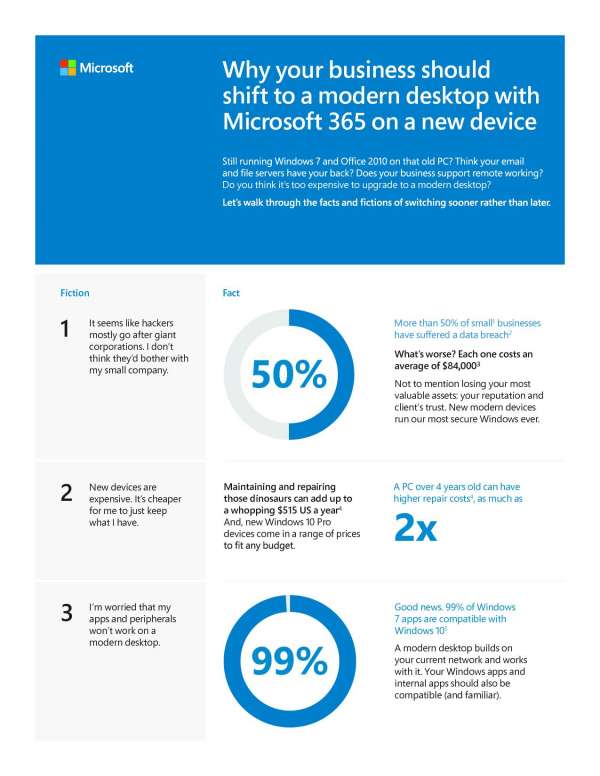 Good employees do good work wherever they are. In fact, employee productivity increases on average by 22% when workers have the capability to work in a flexible modern workplace. Having that kind of flexibility even reduces employee turnover by 50%.
It can be a challenge to introduce new devices into your business. With years of information and documents stored on your old device, getting rid of it might seem impossible. But with the right help, your transition to new devices is easy. At Complete Technology Solutions, we have years of experience helping businesses just like yours.
If you're unsure about how to make the transition, we're here to help. At Complete Technology Solutions, we're industry experts and can help you formulate and execute a plan to modernize your workplace and devices. Contact us today for more.
View: Why your business should shift to a modern desktop with Microsoft 365 on a new device