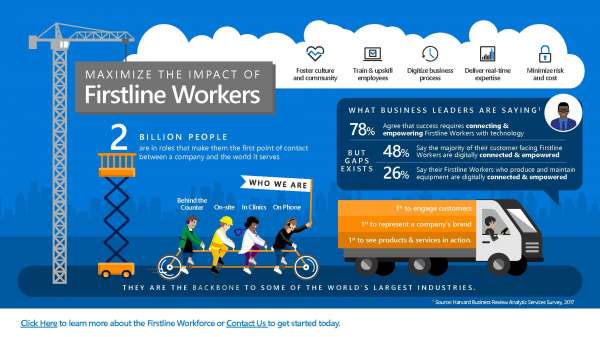 Your first-line employees are your customers' first impression of your business. See for yourself why helping them stay connected is critical to business.In the infographic, Maximize the Impact of Firstline Workers, you'll see how you can drive business by keeping this group digitally connected.
Are you empowering your customer-facing employees? Then contact Complete Technology Solutions so we can help. You can take teamwork to the next level with Microsoft Office 365 and our Managed IT Department services.
View: Are You Maximizing the Impact of Your First-Line Workers?